"Our Goal is to Create Future Ready Leaders with Extraordinary Ideas and Determinations"

Adil Mujeeb
Founder and CEO

"We focus on Employee Happiness as we Believe Happiness is a Key to Productivity"

Manish Gupta
Chief Operating Officer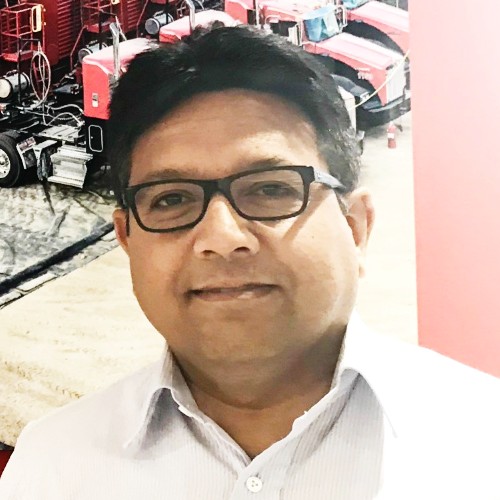 Mr. Adil Mujeeb serves as Chief Executive Officer of Rapidflow. As the Chief Executive Officer he drives the complete strategic guidance for the company and its product portfolio. He is a technocrat and fosters the strong team.
Co-founded Rapidflow with a mission to help the clients accelerate their businesses by measuring, analyzing and improving their Supply Chain and Product Lifecycle Management processes with high quality and cost effective solutions.
He holds Masters Degree in Management from the Indian Institute of Technology Bombay and a Bachelor of Technology Degree in Mechanical Engineering from the Indian Institute of Technology Roorkee.
His experience encompasses areas of Digital Marketing Analytics, Planning Analytics, Master Data Management Analytics, Sell-Thru Analytics, Oracle Cloud SCM, Oracle Value Chain Planning, Software Development, Virtualization Cloud and strategic planning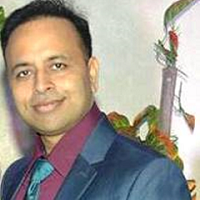 Mr. Manish Gupta is the Chief Operating Officer of Rapidflow, holds 17+ years of IT industry experience. In his current role he evolves and implements the complete operational responsibilities for the company which includes designing and implementing business operations , establishing policies that promote company culture and vision, Oversee daily operations of the company and the work of executives (IT, Marketing, Sales, Finance etc.), Lead employees to encourage maximum performance and dedication. Manage relationships with partners/vendors. He is repository of knowledge and adopts innovative yet practical approach for solving the business problems.Manish has led many successful critical implementation projects in the area of Oracle Value Chain Planning, Oracle EBS, Oracle NetSuite and Oracle Cloud Fusion technology. He has worked in Rapidflow under various roles like Project Manager, Delivery Manager & Delivery head Prior to Rapidflow, Manish has extensive experience working with corporate like Infosys, Wipro, General Electric, and General Motors under various capacities.
He holds Masters Degree in Logistics, Materials and Supply Chain Management from National Institute of Industrial Engineering (NITIE) and Bachelor of Technology Degree in Industrial Engineering from IPST Chitrakoot.
His skill set includes Oracle Fusion Cloud, SCM, Manufacturing, Project Delivery, Project Planning, Project Management, Presales Activity, Resource Management & Allocation